Sidebar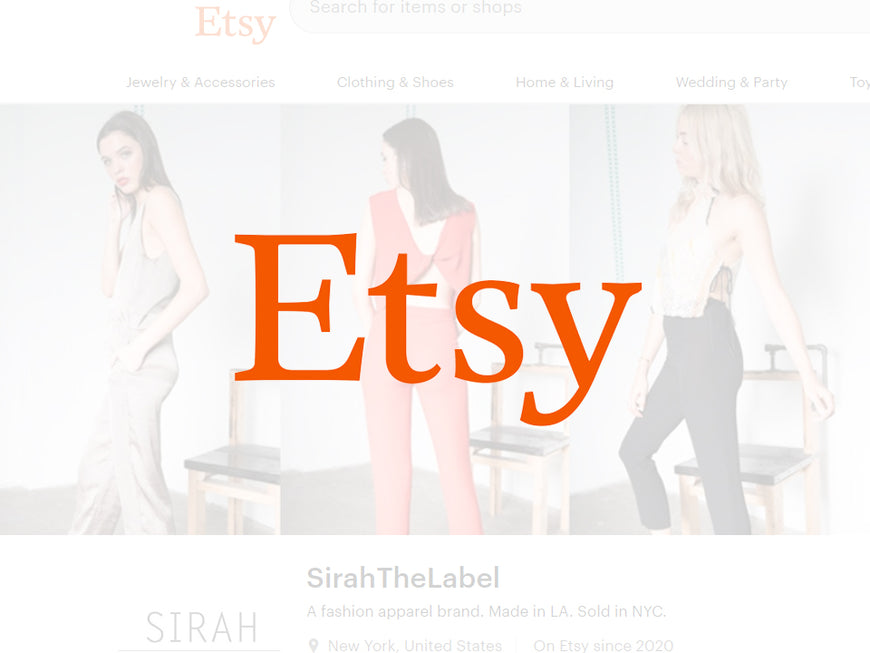 We're Now Open and Taking Orders in ETSY!
We'd like to happily announce that we just set up shop in Etsy and taking orders over there! Sorry, but we're just not quite ready to open shop fully in our official store, www.sirahthelabel.com - but you can window shop here.
Desipite Covid-19 affecting logistics, we can assure our customers we have limited inventory available and ready to ship out in our Etsy shop. 
Since we just opened in Etsy, we're holding an opening Etsy sale and for limited time only, 15% OFF on all available items in our Etsy store, with complimentary domestic shipping anywhere in the USA.
Head over to our small Etsy store now and shop for summer. 
https://www.etsy.com/shop/SirahTheLabel
Be safe!